Add to favorites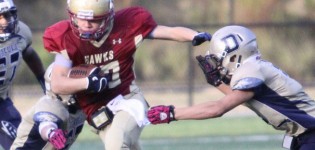 With the season rapidly approaching, there are a number of youth football players who simply do not have the resources to play football due to financial limitations.
Football is more than just a game for many of these young people; it is an escape from the realities of a sometimes disadvantaged life. It is the presence of a positive role model, which may not exist in that child's life. It teaches responsibility, respect and teamwork. Football is so much more than a game!
2014 EZPLAYZ Youth Football Scholarship
ezplayz.com and youth-football-plays-and-formations.com is pleased to announce the 1st Annual EZPLAYZ Youth Football Scholarship
Who: We are looking for Coaches and Athletic Associations to recommend a youth football player who needs a scholarship to participate in the 2014 Season.
What: Youth will have $125 paid towards their playing and other fees and $50 gift card to help purchase equipment. Fees will be paid directly to designated athletic association by EZPLAYZ (DS Ragland, LLC).
When: Recommendations are due by 7/28/14; Scholarship will be awarded on 7/31/14.
How: Submit recommendations to scholarship@youth-football-plays-and-formations.com . Please include youth's name, athletic association and why they should receive the scholarship.
Why: Because every kid deserves a chance!
After the scholarship has been awarded we will keep our blog up to date with the youth athletes progress throughout the season.
We hope this will be the first of many scholarships we offer and hope to give one youth at a time a chance.
Interested in sponsoring a youth? Please contact us for more information.
Thank You,
Coach Ragland