Add to favorites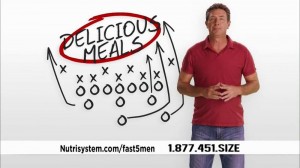 OK, I know I'm being a bit knit picky here, but how in the world do you have a Hall of Fame QB on a commercial and have an illegal formation in the ad?
5 men lined up in the back field (illegal)

12 men on the field for the offense
Yes knit picky, but come on guys! A little quality control please.