Add to favorites
Facebook is a great way of sharing your team information, schedules, updates and plays with your youth football team. Setting it up is fast, secure and easy.
1) On the left hand side of your Facebook you will find an area called "Groups". Simply click on "Create Group" to get started. If you don't have a Facebook account you will need to create one.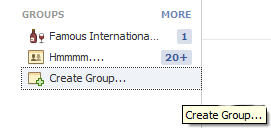 2) Enter a Group Name and invite members of your team to be part of the group. They will need a Facebook account as well. Under the Privacy settings it is very important to select "Closed". This keeps the information private between you, your staff and and you players.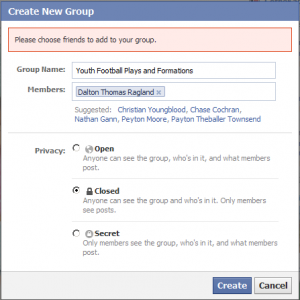 3) Next choose and Icon for your team.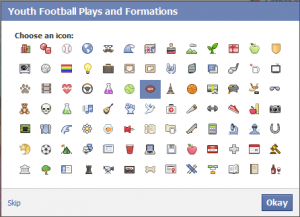 4) That's it! Make sure you look through and get familiar with the interface and options before you share it with the entire team. Once setup you can add any information, schedules, plays, videos which will be shared only with those who you choose as group member.
I have found Facebook as a great free tool. Parents can't resist looking at their smart phone when they hear that Facebook Pop!